Bathtub and Shower Repair
Fiberglass bathtub repair and refinishing is a cost effective and efficient way to extend the life of any fiberglass bathtub or shower. Fiberglass fixtures have been a part of new construction homebuilding as well as bathroom remodeling for many decades.
Fiberglass bath fixtures become damaged in various different ways. Listed below are the most common. All can be effectively repaired, reinforced, and color matched to original manufacture specifications.
Chips: White top coat chipped off to reveal fiberglass reinforcement below.

Cracks: Fractures in the fixture that require reinforcement and refinishing of area.

Multi-fractures : Many cracks in one area, often branching out from one main crack or hole,(Generally these are larger jobs that take time and skill to correct)

Holes: In fiberglass tub or shower walls, these can make any fixture look un-repairable.
Staining: Bathtub staining can be a small or big job depending on size, and type of stain.

Bathtub and shower pan bottom repair and rebuilding: This is by far the most difficult repair job we do. If the bottom of your tub or shower feels weak or squishy, call and talk to our technicians directly.

Refinishing / Reglazing When the finish on your fixture gets to be past the point of restoration the only option left is to refinish your fixture ( Generally one Quarter the price of removing replacing and plumbing a new fixture in its place.)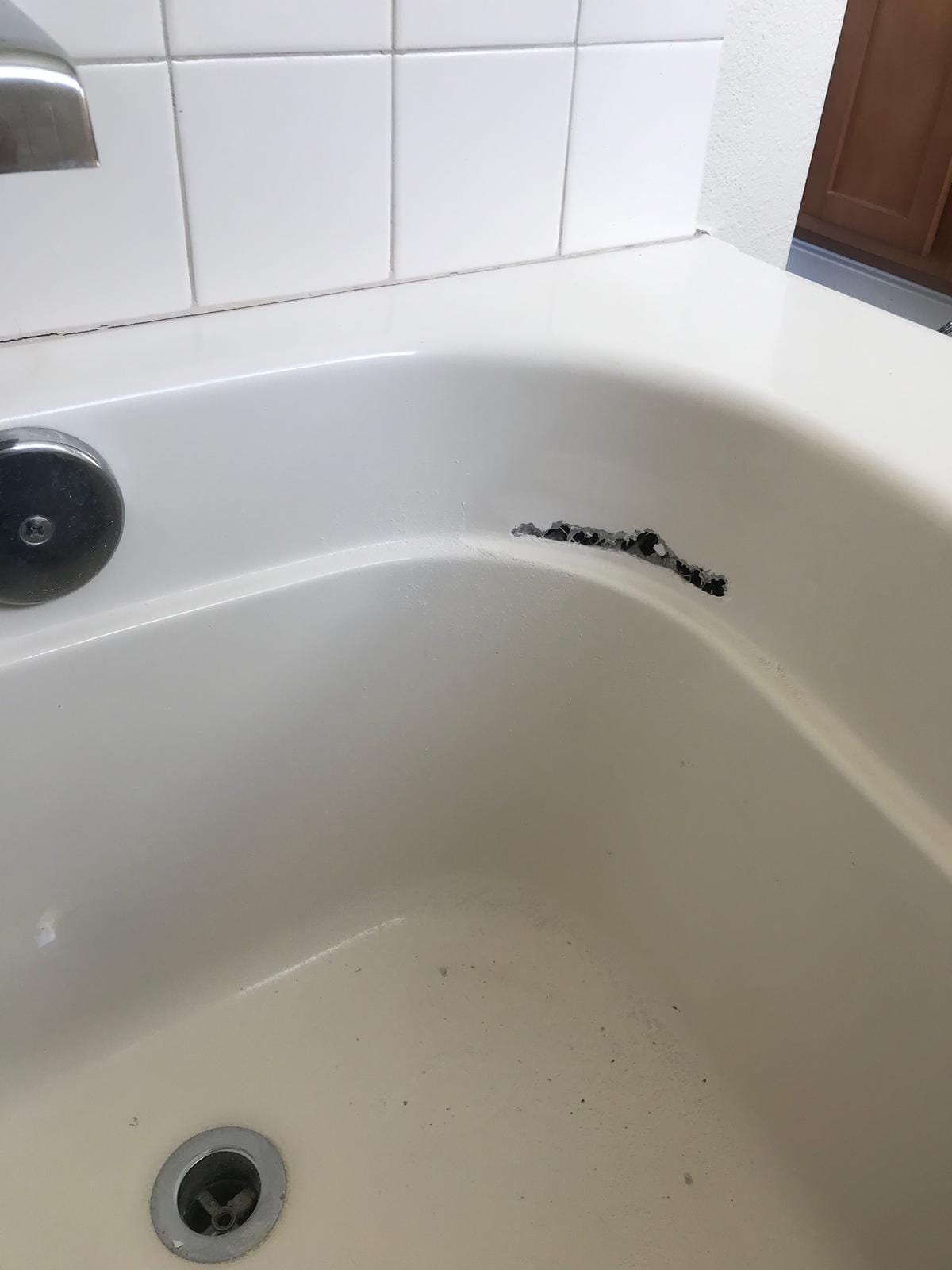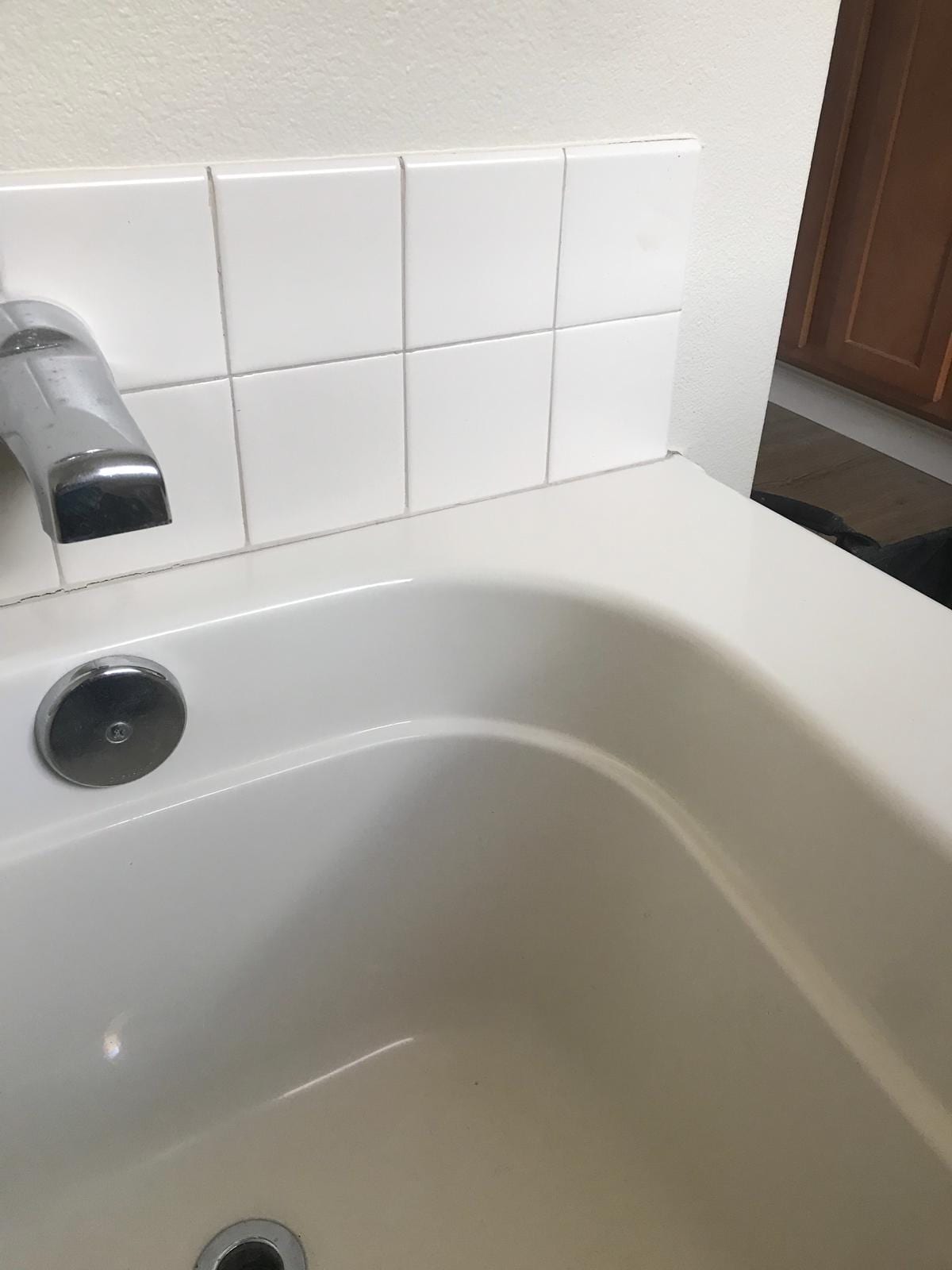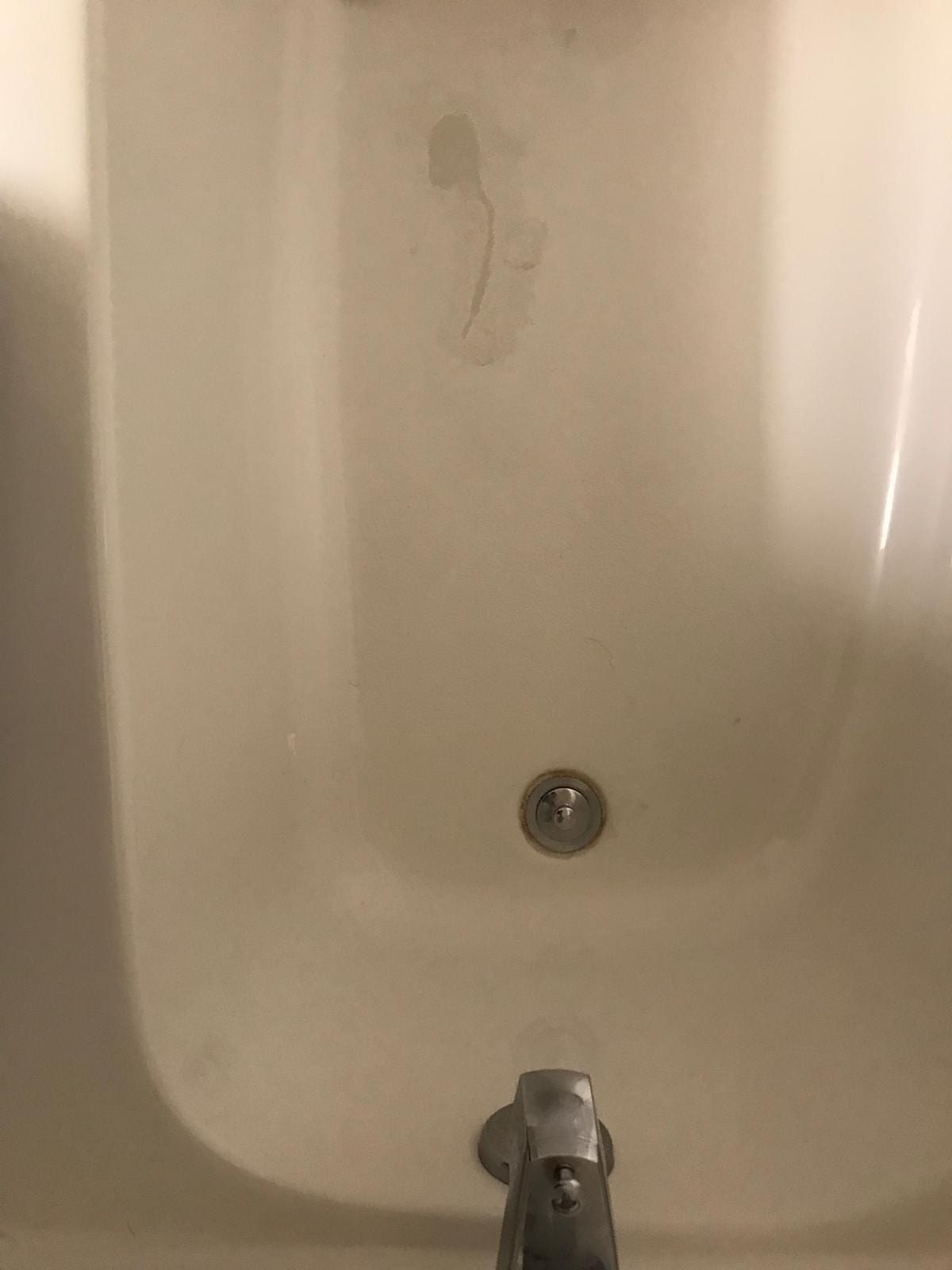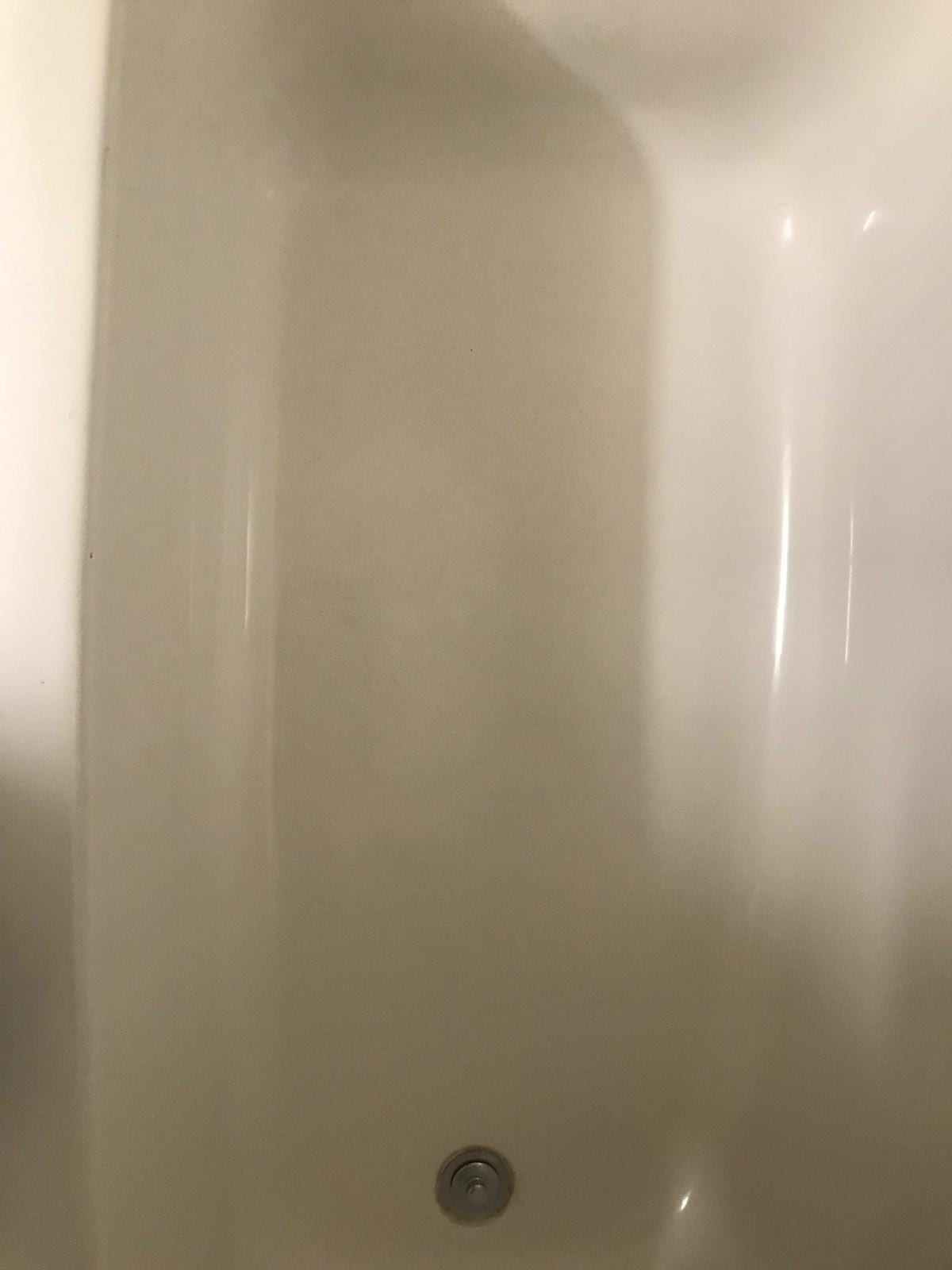 Many cracks run all the way through fiberglass and acrylic fixtures. Not to worry though, even the most extensive cracks can be repaired.
The large majority of damage is repairable. However, if we feel replacement is more cost effective, "please click link here to go to our recommended list of contractors page".
Our preparation is paramount in our repairs. We take our time and work hard to provide the most structural integrity possible.
Our technicians have extensive training in spray techniques and color matching to make your fixture look brand new.
The specifications of our materials require a 48 hour cure time.